Friday
The following is a chapter of Islam 101: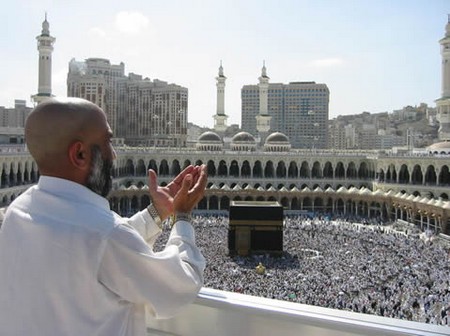 Islamic apologists often point out that Islam is not a monolith and that there are differences of opinion among the different Islamic schools of thought. That is true, but, while there are differences, there are also common elements.

Just as Orthodox, Roman Catholic, and Protestant Christians differ on many aspects of Christianity, still they accept important common elements. So it is with Islam. One of the common elements to all Islamic schools of thought is jihad, understood as the obligation of the Ummah (the global Muslim community; the body of Muslim faithful) to conquer and subdue the world in the name of Allah and rule it under Sharia law.

The four Sunni Madhhabs (schools of fiqh [Islamic religious jurisprudence]) — Hanafi, Maliki, Shafi'i, and Hanbali — all agree that there is a collective obligation on Muslims to make war on the rest of the world.

Furthermore, even the schools of thought outside Sunni orthodoxy, including Sufism and the Jafari (Shia) school, agree on the necessity of jihad.

When it comes to matters of jihad, the different schools disagree on such questions as whether infidels must first be asked to convert to Islam before hostilities may begin (Osama bin Laden asked America to convert before Al-Qaeda's attacks); how plunder should be distributed among victorious jihadists; whether a long-term Fabian strategy against dar al-harb is preferable to an all-out frontal attack; etc.


Islam 101
was written by Gregory M. Davis, author of
Religion of Peace?: Islam's War Against the World
, and the producer/director of
Islam: What the West Needs to Know
.